UPStealth Uninterruptible Power Supplies have been installed by Departments of Transportation throughout U.S. and Canada. The below photos are a few UPStealth installations.
Atlanta's Regional Traffic Operations Program installed the UPStealth at an intersection at Mercedes Benz Stadium to help with congestion and compromised power quality.
Cedar Park, Texas
UPStealth is an important part of keeping the City of Cedar Park traffic moving when power failures occur at their Continuous Flow Intersection and critical traffic infrastructure.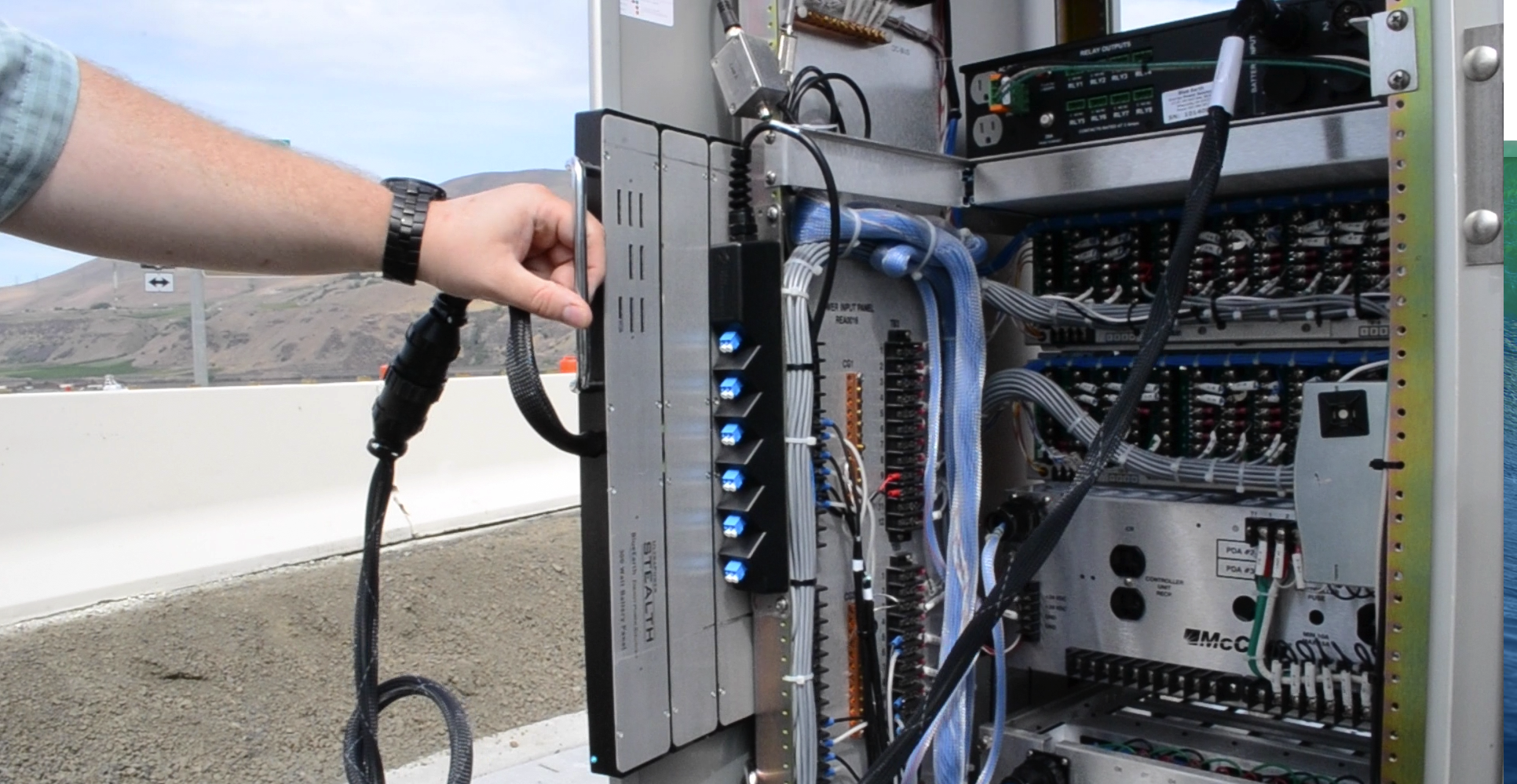 Three new intersections at the remote but busy Biggs Junction, Oregon are each installed with UPStealth Uninterruptible Power Supplies. Biggs Junctions is a major interchange of three highways, Interstate 84, U.S 30 and U.S 97 where it crosses the Sam Hill Memorial Bridge from Washington state. Before the road improvements, Biggs Junctions was a particularly dangerous interchange and prone to long traffic backups.
Utah Department of Transportation
UPStealth is a critical component to the Utah Department of Transportation's goals for connected traffic signals that stay operating even when the power fails - increasing mobility, safety, and quality of life.
Oregon Department of Transportation is working to implement battery backup at intersections near rail crossings. UPStealth is helping motorists, pedestrians and cyclists stay safe while crossing NE Cherry Dr., a busy Hillsboro, Oregon intersection one block from MAX Light Rail.
What used to be a four way stop intersection, The City of West Linn turned into a signalized intersection. The UPStealth was installed to keep the surrounding community and near by elementary school safe.